PCC / FIBERS
Homogeneous, clean and traceable Post Consumer Clippings.
REWEARABLES
The first step entails distinguishing rewearable textiles from non-rewearables and then selling them in large quantities around the globe.
T2T-LICENCY CONCEPT
With our Fiber Farm concept we upgrade seemingly useless materials to reusable raw materials. Would you like to get started with the Fiber Farm concept?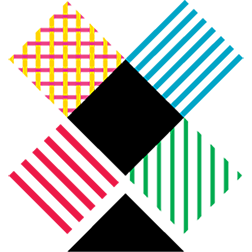 Textiles2Textiles is an ambitious organization based in Wormerveer, the Netherlands. We focus on textile reuse in its ultimate form. Our aim is to deploy technological innovations in order to literally reuse every garment and fiber. This is what makes us different.
Our main product is PCC (Post Consumer Clippings). It is a unique solution that is used as feedstock for the textile manufacturing industry. Our Fiber Farm innovative textile recycling centers are the only producers in the world to process non-rewearable post-consumer textiles into valuable circular resources that are homogeneous, clean and traceable.
While our vision was born in the Netherlands, our quest extends far beyond our native country. This is because we have developed a unique physical and digital infrastructure that can be replicated in Fiber Farm textile recycling centers worldwide.
Our mission stems from our founders: sorting company Wieland Textiles and supply chain software developer Retail Experts. And as of 21 December 2021 the municipality of Zaanstad has joined our organisation as a shareholder which gives our activities an extra boost.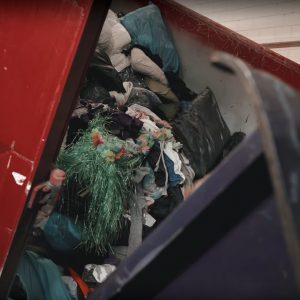 Removing contamination
Feedstock is provided by textile collectors. This feedstock contains non-textile contamination. This contamination (10-15%) is separated from the textiles in this first step.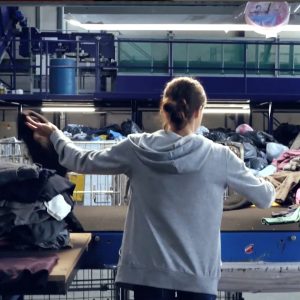 Simple sorting
The textiles are sorted into product type (shoes, clothes, bags, etc.) and rewearability. The main categories of rewearable products are created and non-rewearable textiles are categorized in this process step.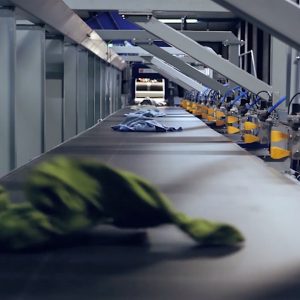 Fiber sorting
Non-rewearable textiles are sorted according to composition and color within a fully automated process.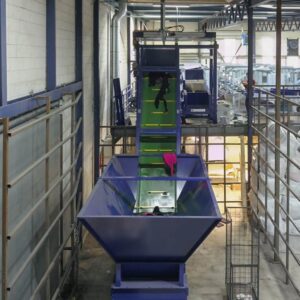 Cutting & Cleaning
After the fiber sorting process,
the buttons, zippers and labels are removed from the garments using a unique fully-automated C&C installation.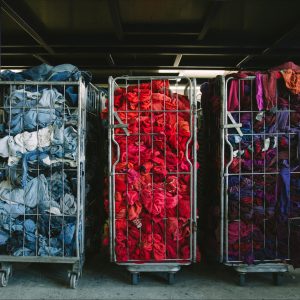 Supplying recyclers
Following the C&C process, the output is ready to be supplied to mechanical or chemical recyclers. We seek to supply output exclusively to high-value recyclers.
"Bridging the gap between wasted textiles and textile resources."
KEEP ME POSTED
Want to find out more? Sign up here and we will keep you posted on the latest developments in our revolution.